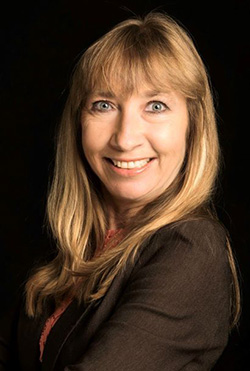 Manuela Hendrickson, Broker/Owner

Ph:727-455-2709
Email: Manuela@GlobalLifestyleRealty.com
Manuela wants to make the real estate transaction an understandable and satisfactory experience. She focuses as much on guiding the first-time homebuyer to fulfilling their dream as she works hand in hand with the foreign investor in meeting their real estate needs and goals. Manuela's service area is Florida, The USA, and the international market. She has the patience it takes to realize that your needs come first. Overcoming difficulties during a transaction and problem solving are challenges that Manuela will tackle for you. Manuela grew up in Germany and is therefore not only fluent in the German language but does understand the differences in the way real estate is handled overseas. She works closely with a solid team of professionals such as accountants, appraisers, mortgage bankers, attorneys, builders, title companies etc. all of whom are able to handle both her local and international business.
Dana Allen, REALTOR®

Ph: 1-813-495-1116
Email: Danallen157@gmail.com
Dana is a dedicated real estate professional who puts her heart and soul into finding just the right type of property for any buyer. She is wonderful in her dedication and research. With years of experience and a caring personality, Dana is an agent that most of her customers will never forget.
Rosie Burton, REALTOR®

Ph: 1-847-910-3733
Email: rosietherealtor721@gmail.com
Hi! I am a dog loving, sun soaking, hard working new mom that is so excited to help you sell or buy your dream home! After 15 years of working in the restaurant industry serving tables and shaking up some great cocktails, I am stoked to help people in a whole new way. When I graduated with my Bachelors in Business I didn't have a true passion but when we moved to St. Pete 4 years ago I fell in love with this city and the historical homes here. We really do live in the most beautiful place! I can't wait to help you through this life changing experience!
Marcia Ferreira, REALTOR®

Ph: 1-727-482-9921
Email: marciagfh@gmail.com
Born in Rio de Janeiro, Brazil, fluent in Portuguese, I moved to St Petersburg, Florida, in 2006.
With a passion for helping, thinking outside the box and coming up with creative ways to solve problems, I can make your dream to find the perfect Real Estate, that fits your needs, come true.
Ginni Flowers, REALTOR®

Ph: 727-422-3454
Email: Ginniflowers@aol.com
When it comes to making an important decision, it's always best to speak with a professional! A Realtor® that will listen to your goals and desires when it comes to buying or selling your home, and that Realtor® is Ginni Flowers. Ginni Flowers has been in the Tampa Bay area for close to 20 years and has won awards in sales. The key to her success is that she enjoys helping others, working together to succeed in their goals.
The next time you need someone to help you with purchasing or selling of your home, contact your local Realtor®.
Kassidy French, REALTOR®

Ph: 1-559-847-7799
Email: kassidyfdrealtor@gmail.com
Kassidy is here to help you with all of your real estate goals in the greater Tampa Bay Area. Originally from Kingsburg, California, Kassidy moved to St. Petersburg in 2014. In 2016, Kassidy earned her bachelor's degree in Interdisciplinary Social Sciences from the University of South Florida, St. Petersburg. Kassidy is a member of the Pinellas Realtor Organization and National Association of REALTORS® , in addition to the My Florida Regional Multiple Listing Service. Having lived in multiple cities nationwide Kassidy has a strong ability to relate to diverse groups of peoples and their demands Kassidy prides herself on accountability, attention to detail, and personal service.
Tommy Gibbs, REALTOR®

Ph: 1-850-251-2310
Email: TommyGibbsSells@Gmail.com
As a former college athlete, NCAA college basketball referee for 17 years and having served in United States Marine Corps, I have a unique perspective on how important teamwork and discipline are when working with customers, Realtors, and lending institutions.

For most of my adult life, I've owned new car dealerships and been in the business of consulting and teaching leadership and communication skills in that industry.

I've purchased over 30 properties in my lifetime, so I know full well from both the selling and buying sides how frustrating and stressful the experience can be.

My number one goal in working with you as a buyer or seller is to make the experience as easy and as seamless as possible.

I look forward to the opportunity of working with you. I am available 24/7.
Stefanie Gruber, REALTOR®

Ph: 727-537-6242
Email: stefsellsdreamhomes@gmail.com
Born in New Jersey, my parents moved me to Florida when I was 12. I grew up in Palm Beach Gardens, making my debut in the Real Estate Business in 2003 working for a Real Estate Attorney/ Title Insurance Company in West Palm Beach. Progressing from assistant, to post closer, to closing agent, my life and work brought me to Port St Lucie, Florida, where we purchased our first home.

I spent the next 10 years working for a Title Company/ Real Estate Attorney, bouncing back and forth when needed as the market twisted and turned. After the market crashed, I started a short sale division for the attorney's office and spent a couple of years negotiating short sales. As title insurance got busy again, I turned over the reins of the short sale division and went back to title insurance, where I did title exams, closings and policies; working with Realtors and their clients, along with their Mortgage Companies, to make people's dream of home-ownership come true.

When my daughter came to St Petersburg to go to USFSP, we absolutely fell in love with the area!! I left my desk behind, got my real estate license and took my career to what I REALLY love about Real Estate, the huge smiles and pure joy that comes at the end of a successful closing!

I love everything about my job!! I love meeting people, finding out their needs and wants and hopes and dreams, and then pairing them with the perfect house, or the perfect buyer… it truly is my passion to work closely with my clients to achieve a successful, stress-free closing whether selling your home or searching for your dream house!

With my background in Title Insurance and Retail Management, along with years of working closely with Real Estate Attorneys, I have the knowledge and tools necessary to make your real estate transaction smooth and stress-free from contract to close.

Need to Sell? Call me! I will get your home sold, fast and for top dollar!

Searching aimlessly for your dream home? Let me help guide you through the process so we can find the home of your dreams!!!
Brad Kirwan, REALTOR®

Ph: 863-280-0390
Email: bkirwanrealestate@gmail.com

After living and working with the locals in Korea for 3 years, Brad earned an undergraduate degree and an MBA in Finance and Accounting, then qualified as a Certified Public Accountant. His first career entailed management with corporate holding and manufacturing companies then insurance agency management where he gained significant sales experience and, ultimately, owned an insurance agency. Brad is a licensed, instrument/commercial rated, private pilot and an accomplished amateur photographer. He was elected to and served one 4-year term as a county hospital board member (Teton County, Wyoming) and was a member of the National Ski Patrol in Jackson, WY.
Brad entered real estate in 2015, earning his Florida real estate broker's license in 2017. His real estate specialty is homes in Lake Ashton, Florida's finest 55+ active adult community, where he sold more homes than any other Realtor over the last 4 years (2017 through 2020) and typically sells $5MM plus real estate each year with an average transaction of approximately $250,000. Brad also assists buyers of residential properties throughout Polk County, Florida, and provides an excellent professional referral network to Realtors across the country.
Brad is happily married to his beautiful wife, Karen, with whom he shares 6 grown children and 15 grandchildren. Karen is a Florida licensed real estate sales associate.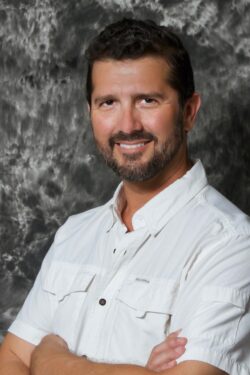 Victor Macias, REALTOR®

Ph: 815-394-9266
Email: acerealtor727@gmail.com
I have been in Real Estate for 10 years as a MLS Photographer. This Knowledge, Coupled with my Undergraduate degree in Psychology & Teaching has provided me with valuable skills I use daily in educating homebuyers and sellers.
Clients often describe me as detail-oriented, proactive, with positive personality.
Shelley Miller, REALTOR®

Ph: 727-485-4101
Email: shelleymillerrealtor@gmail.com
Shelley's business is built on communication, dedication, and transparency. Shelley is a knowledgeable, professional Real Estate Agent in the St. Petersburg area and surrounding greater Tampa Bay. Her extensive knowledge of the area, pricing skills, sales history and customer service values have made her become an outstanding agent in the industry. She strives to make every transaction smooth and as stress free as possible. She is committed to serving and listening to her clients needs, and utilizing her keen negotiating skills to ensure a successful transaction. Raised in St. Petersburg, she understands the demographics of the area. As a native to St. Petersburg she is highly connected and actively involved in the community. She utilizes a team of professional service providers to assist her customer's buying and selling needs, including electricians, home inspectors, movers, and many more. If you work with Shelley she will guide you every step of the way.

Her designations and certifications include:
Accredited Buyers Representative (ABR)
Seller Representative Specialist (SRS)
Pricing Strategy Advisor (PSA)
Military Relocation Professional (MRVP)
Senior Real Estate Specialist (SRES)
Florida Housing Finance Corporation Certification
Claudia Stanke, REALTOR®

Ph: 727-235-2941
Email: cstransactions@tampabay.rr.com
Originally from Zurich/Switzerland, I moved to St Petersburg/Florida in 2002 and found my new love and passion – Real Estate.

I am a licensed Real Estate Broker with 18 years of experience and extensive market knowledge and specialize in residential real estate. I am communicative, thorough, detail-oriented with a great sense of responsibility – and I'll be alongside you every step of the way.

As a seasoned Real Estate Professional, I recognize and value the trust my clients place in me and I strive every day to exceed their expectations.
Mark Thirey, REALTOR®


Mark's real estate philosophy is simple – 'the difference is in the details!' He is passionate about
building relationships and working closely with clients every step of the way, from initial
consultation through transaction close, and beyond. As a seasoned realtor of 15+ years in the
Tampa/St. Petersburg/Clearwater area, Mark has experienced tremendous success from
holding open houses. He is proud to be part of the great team of knowledgeable and caring
professional realtors at Global Lifestyle Realty.
Mark is also an active community member with 5,000+ volunteer hours at Morton Plant Hospital
since 1997. He finds it incredibly satisfying to be able to give back and help others in this way.
Mark would love the opportunity to talk with you about your real estate needs and turn those
dreams into reality. After all, 'life is waiting – make the move!'

Ph: 727-517-5300
Email: MarksellsGlobal@gmail.com

Home prices are increasing, find out what your home might be worth: